Making my own acrylic box frames for Linden postcard show. Cutting and gluing acrylic is an absolute bastardy challenge of precision and timing …and a snowstorm of acrylic dust.
This piece is Circuit Queen Rød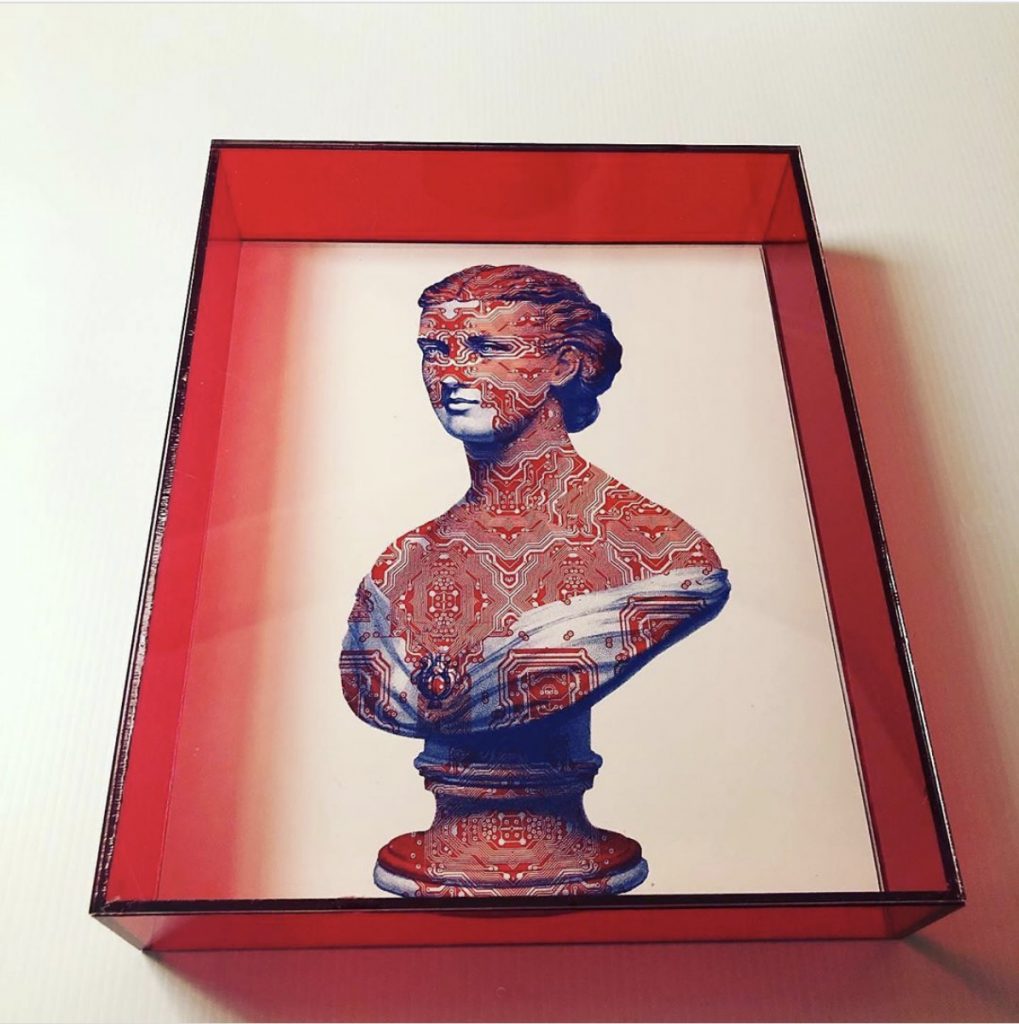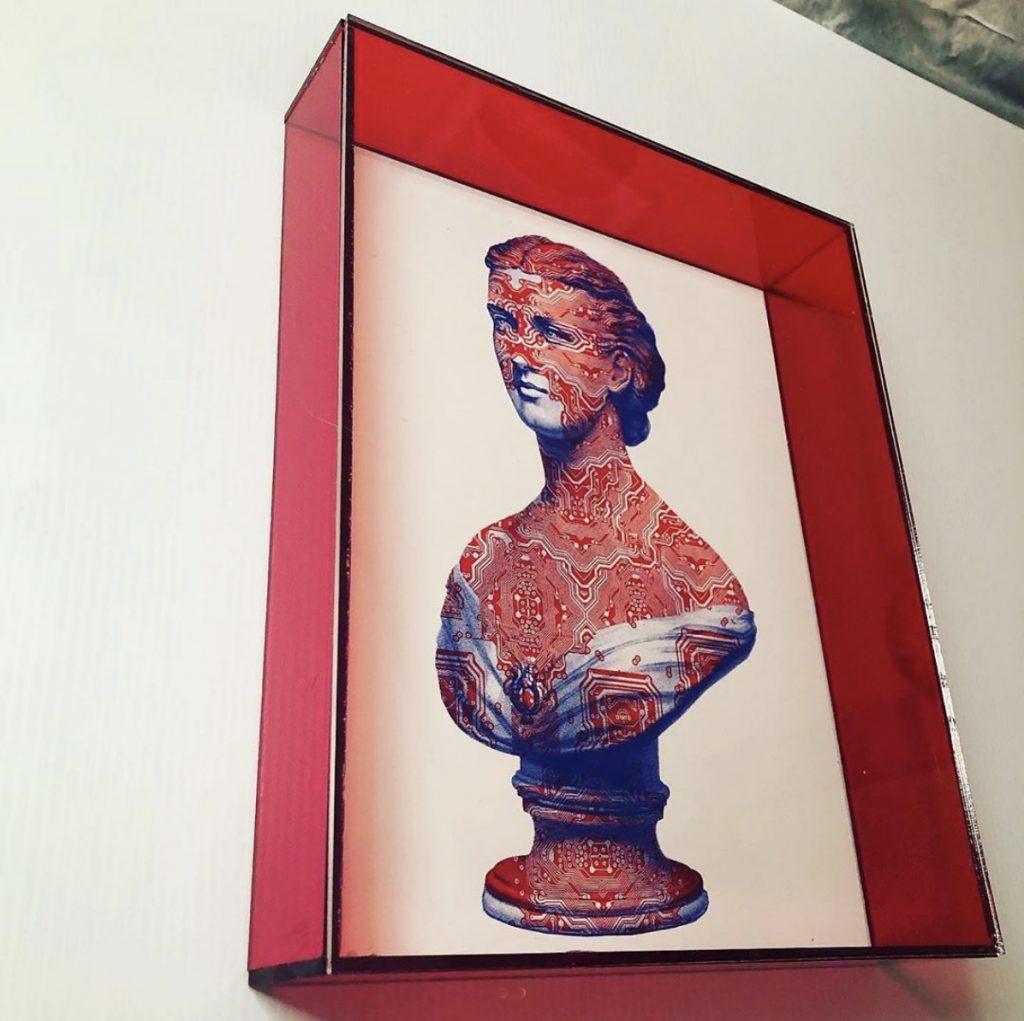 Chuffed to be selected as a finalist in the 'Banyule Award for Works on Paper' prize with this piece Motherboard (Calefaction).