Chris Orr is of European and Narungga decent. He studied art and design at Prahran Institute and graphic design at Swinburne University in the 1980s. In the 1990s, after rocking around in nightclubs, he started a graphic design practice, Beige, strongly anchored in street art.
Chris believes art can be created from the most mundane of objects – in part derived from working in graphic design, where you are often called upon to polish a turd. Given a subject, Chris storyboards it into the third dimension.
Chris's first venture into the art world came about when a friend gave him a plastic doll's head and challenged him to 'make art out of it'. The result was a series of oversize digital manipulations baked on canvas and paper. Melancholy and mesmerising, they contained a dark beauty. Displayed only in the foyer of an architect's firm in Sydney in 2001, the series was created and sold to collectors in Melbourne, Sydney, Berlin and Osaka.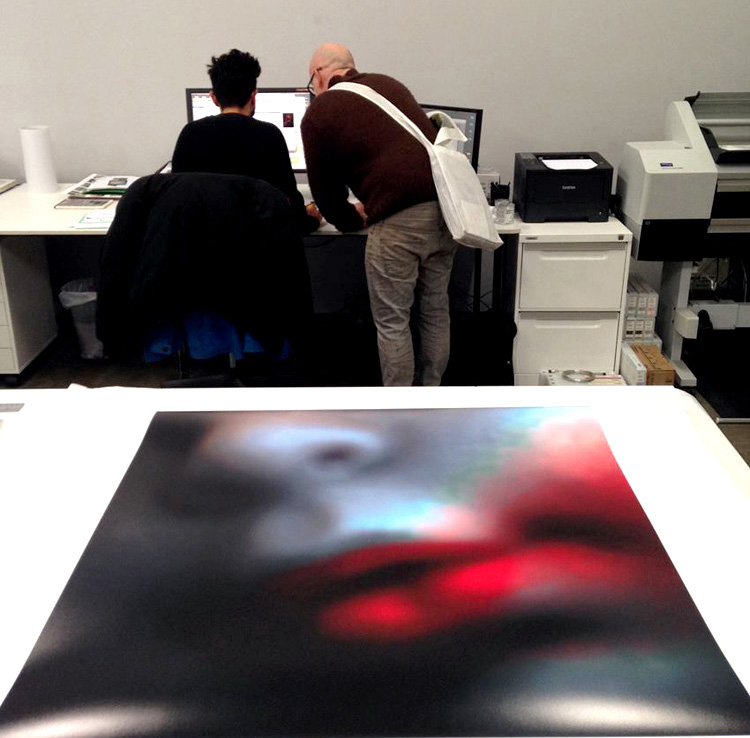 Years on, colleagues and friends prodded Chris to produce a new series. In 2014, with the purchase of a skull from a medical supplies store, the Bone Idol exhibition began to develop. Although the obvious parallel of birth and death is not deliberate, there is a tangible dialogue between the two objects.
The digitised image is rinsed, saturated, drowned in colour before being blanketed in a collage of decorative stencils and architectural motifs. The final works are pigment prints to archival rag paper or premium semi gloss, printed by JCP Fini then float mounted and framed in Tasmanian oak by Greg von Menge framers.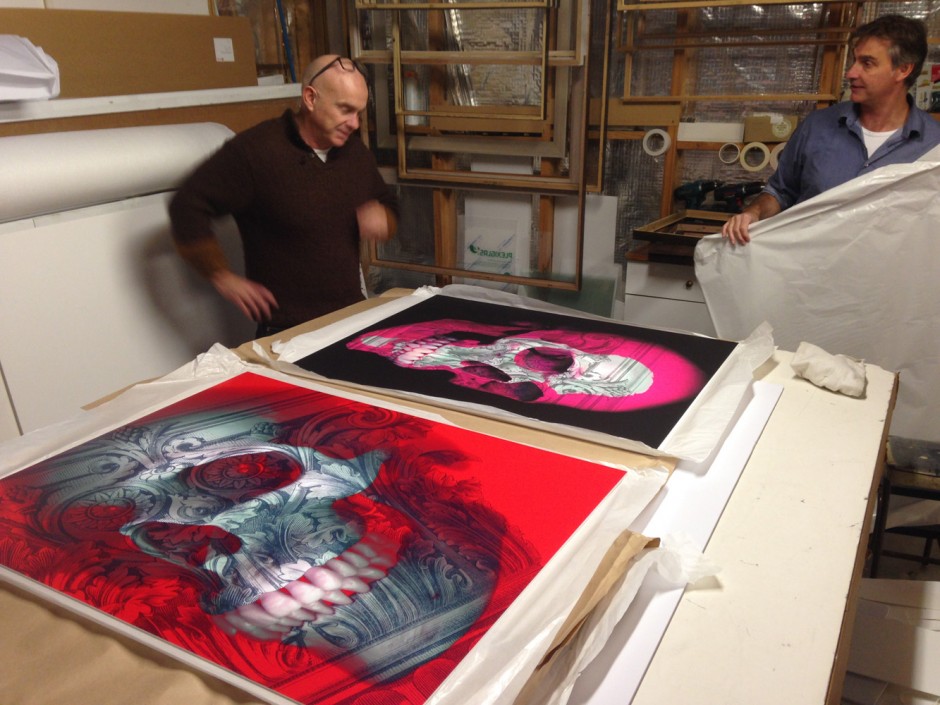 In 2018, Chris began work towards a new show, Conventicle. Exhibited at fortyfivedownstairs in May 2019 to enormous success, the show was described "an unorthodox assemblage of Renaissance and Victorian engravings blanketed in everyday detritus, modern ephemera and classical stencils".
Sections of a motherboards the size of a 20 cent piece are scanned, traced and tiled to create a cartographic patination to refurbish and re inhabit antique engravings in a cyber baroque confection.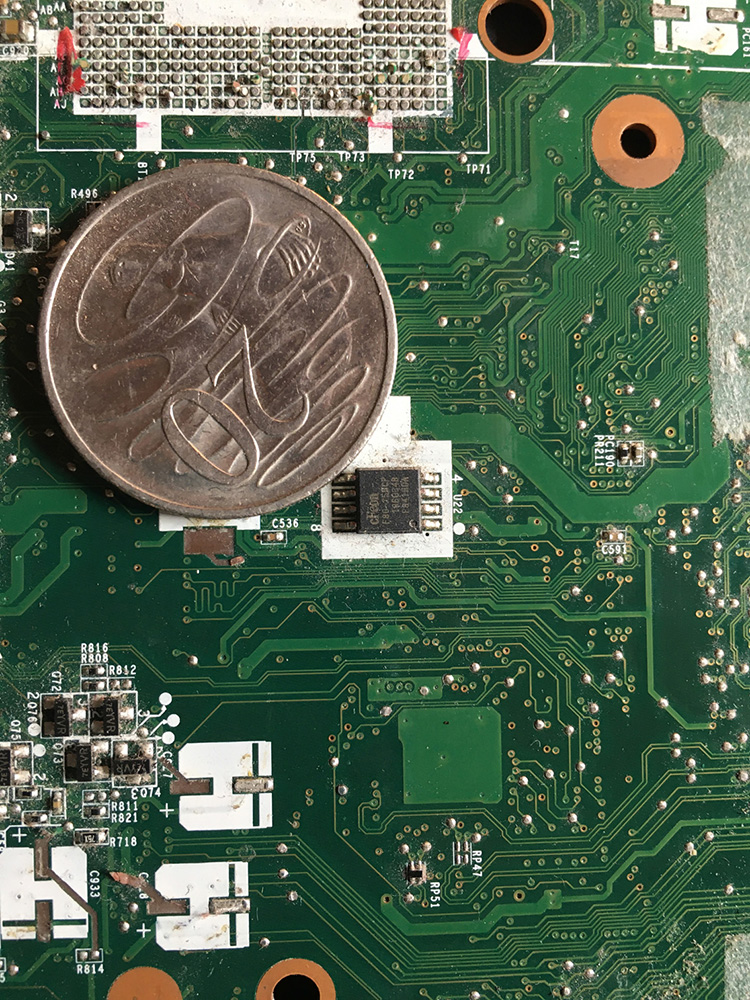 Sections of aluminium cans are scanned and cut up and reassembled to created colour and light refraction, breathing light into antique engravings realising a more dimensional landscape.
Works on C-Type were printed by CPL Digital, and those in archival ink on 100% cotton rag were printed by JCP Fini. All framing was by Fini, including for the first time were works presented in bespoke coloured acrylic frames.
Conventicle was a diet of ever-changing colour, with velvet hues, fluorescent outbursts and unexpected complexions. Old soft drink cans, disregarded packaging and discarded motherboards are expertly re-assembled in an exciting declamatory recitation of social archaeology.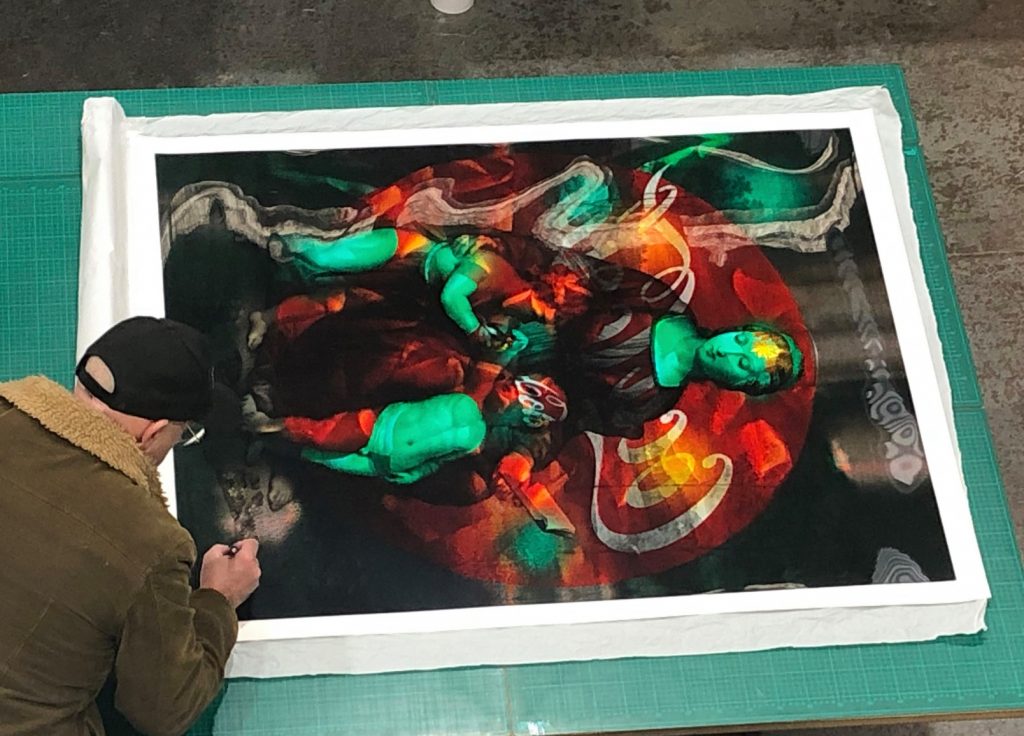 In 2019, Chris entered four small versions of artworks from the Conventicle exhibition in the Linden Postcard Show, each framed in custom coloured acrylic boxes.
In 2020, Motherboard Portal Verde from the Conventicle exhibition was acquired by ACU for their permanent collection.
During lockdown in March 2021, three works from 'Conventicle' were displayed at MelbourneStyle in South Melbourne as part of ArtHunter's '10 artists in 10 weeks' exhibition. Three new works were displayed in the 2021 Linden Postcard Show.
In July 2021, the work Miss Information was shortlisted for the Geelong Acquisitive Print Award. In August 2021, the work Gethsemane (Garden of Tears) was shortlisted for the Banyule Award for Works on Paper.
His 2022 show Sacellum, held at fortyfivedownstairs 7-18 June, was an infected confection of the sacred and technology; a melancholic wink at consumerism and spirituality; a dialogue between a certain past and an uncertain future; a contemplation of this control of our hearts and minds; a moving patternation of the contemporary and the classical. The portals of belief continue to look over us, providing a glimmer of hope for what lies ahead.
'Sacellum Deux' at Mario's Cafe in Fitzroy in October 2022, displayed both new and previously seen works.
In 2022, Chris was invited to produce work for the iconic Bakehouse Art Project in Hoddle St, Richmond.
 In 2023, Motherboard Portal (Verde) was featured on the cover of the ACU Collection catalogue, Contemporary Visions.
The work Served bold (printed by CPL Digital, framed by NeoFrames) was shortlisted for the Geelong Acquisitive Print Award where it was awarded the Ursula Hoff Institute Award 2023.