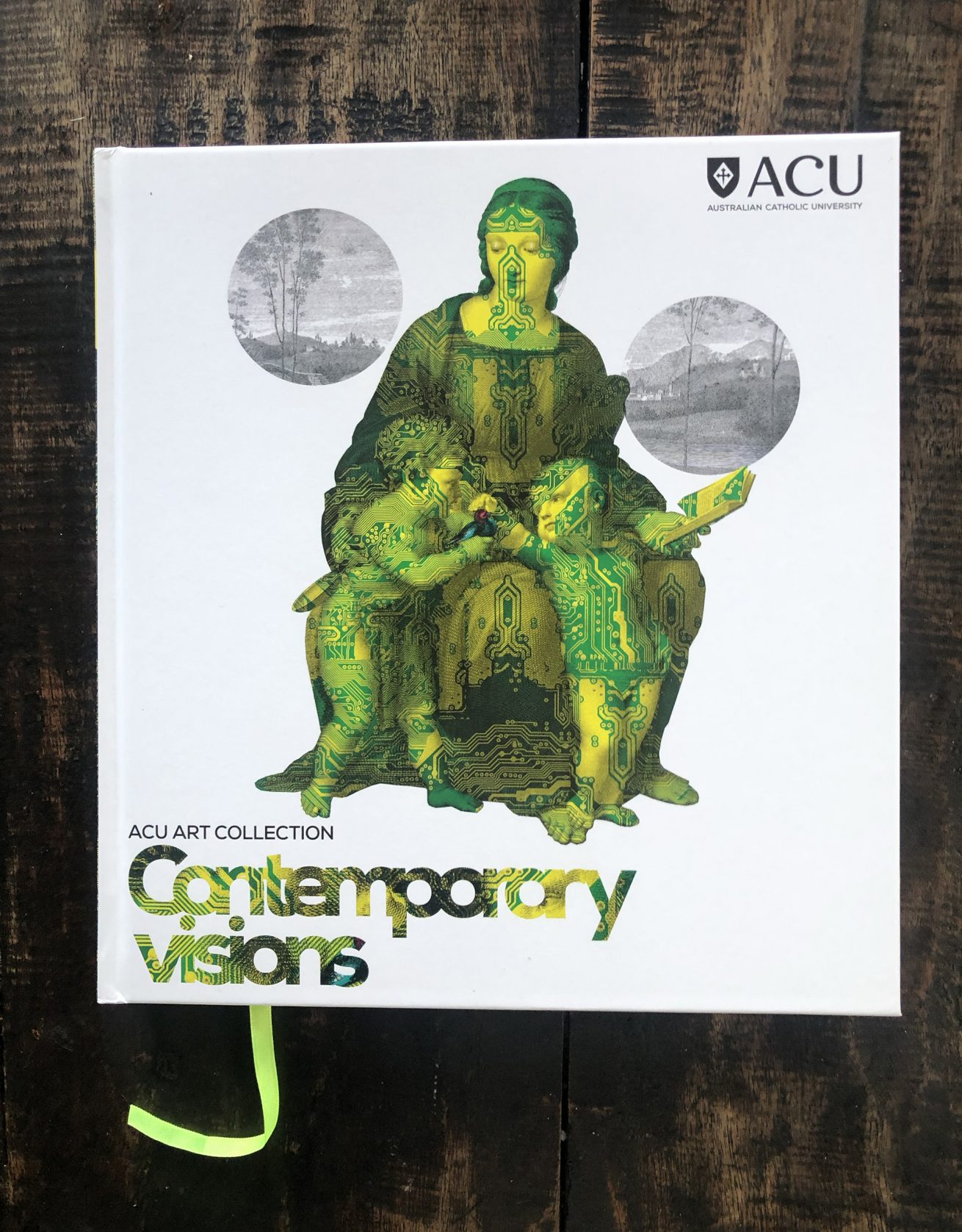 The third edition of the ACU Art Collection catalogue, Contemporary visions, excitingly features Chris Orr's work Motherboard Portal Verde on the cover. Description of the work inside is written by Stephen A Russell.
The work was acquired by the ACU Gallery in 2019.
Chuffed to be acquired by ACU Melbourne Gallery as part of their modern collection. It'll be nice to be hung amongst such accomplished artists.
She's still in production but it struck me how she is face masked and sealed in her isolation acid green acrylic box.
Motherboard Portal Verde, 2019